Transportation of entire industrial plants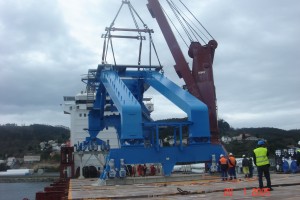 Since 1966 Altamar realizes the worldwide transportation of complete industrial plants on land and water, including the associated prior and subsequent handling, storage, packaging and customs clearance. The entire project is carried out by Altamar in close cooperation with its long-lasting local partners as well as the site managers.
Open up new horizons
Altamar assists you with many years of experience in project forwarding. Especially for very complex projects, such as, the relocation of a production facility, it requires experience and well targeted preparation. Our service starts with the initial consultation, continues with planning, implementation, or packaging. By working closely with our partners, site managers and our highly experienced team, we can quickly and easily respond to difficulties and provide best solutions.